Pacifica Graduate Institute Alumni Associations (PGIAA) Announces
Coming Home to Pacifica 2019
On Campus AND Live Streaming
Friday, March 1st – Saturday, March 2nd, 2019
"Stronger Together in Community"
"After the rains departed the skies and settled on earth – clear skies; moist brilliant earth – greater clarity returned to life alone with the blue above and made the world below rejoice with the freshness of the recent rain. It left heaven in our souls and a freshness in our hearts."
~ F E R N A N D O P E S S O A

We waited, we hoped and the skies have cleared,
the roads are open – it's official!
Coming Home is a reality.Starting off with a treasure—a day-long writing workshop with our own Dr. Fanny Brewster—followed by an Evening with Michael Mollura and the Chancellor's Awards/Reception on Friday, March 1, 2019, Coming Home opens on Campus and via Live Streaming. Our two-day event continues on Saturday with a program of lectures, events, and performances centered on our theme, "Stronger Together in Community."
Hit by wildfires and mudslides here in Santa Barbara, we found that our local emergencies echoed so many other emergencies around the world. We witnessed communities coming together in the Carolinas (Hurricane Florence), Florida (Hurricane Michael), Indonesia (Earthquake and Tsunamis), Guatemala (Mount Fuego Eruption), Oaxaca (Earthquake), India, Somalia, Japan, and many others (flooding).
We humans need each other. That includes people whose calling is to tend Soul in the world, like so many of our Pacifica Graduate Institute Alumni.
Come Home to Pacifica March 1-2, on campus or on-line, to regroup, refresh, and restore yourself in community with others. Bring your healing talents to your community, and let your community extend healing to you.
The first 50 people who register for Coming Home will be automatically entered to win a FREE domestic flight from United Airlines. Details below!
Weekend at a Glance

DATE: Day 1 – Friday, March 1st, 2019
TIME: 9am-9pm U.S. PDT
Host/Moderator: Kelly Carlin, M.A.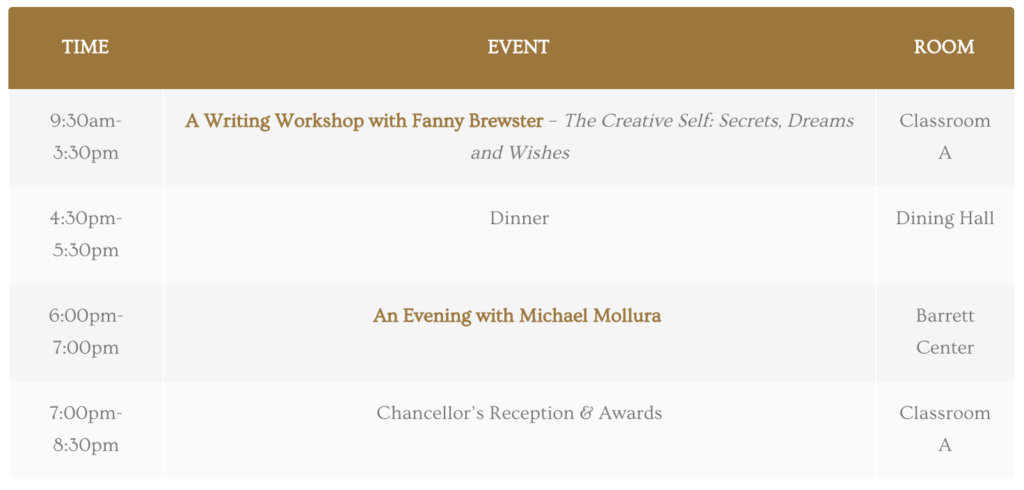 DATE: Day 2 – Saturday, March 2nd, 2019
TIME: 8am-6pm U.S. PDT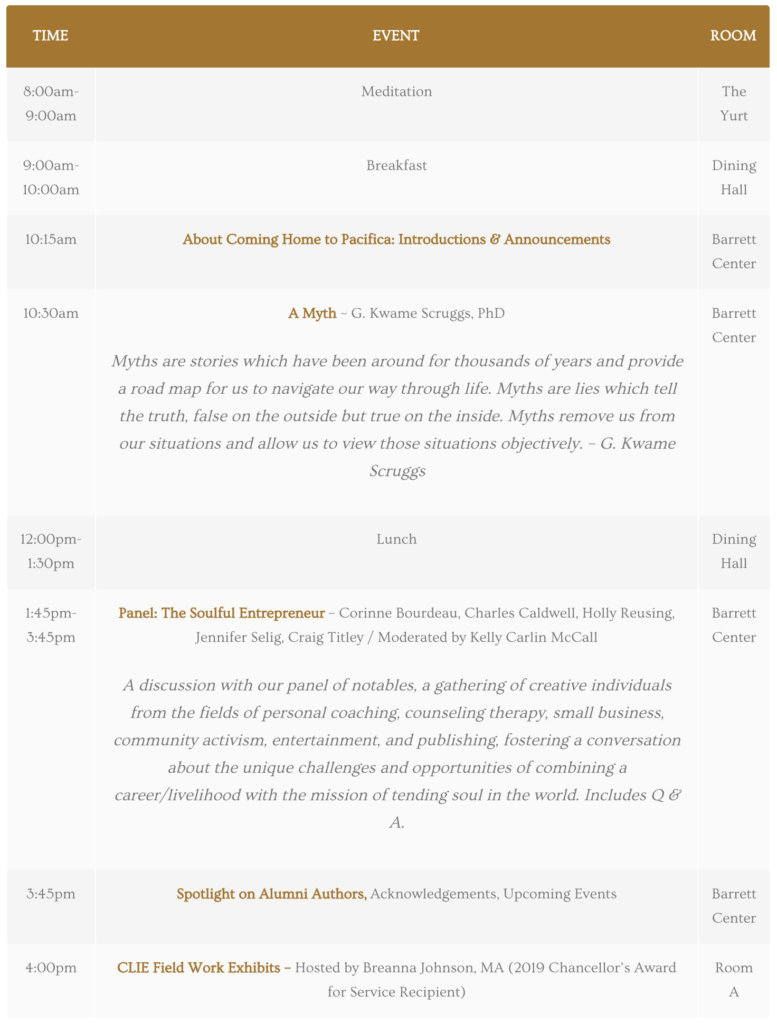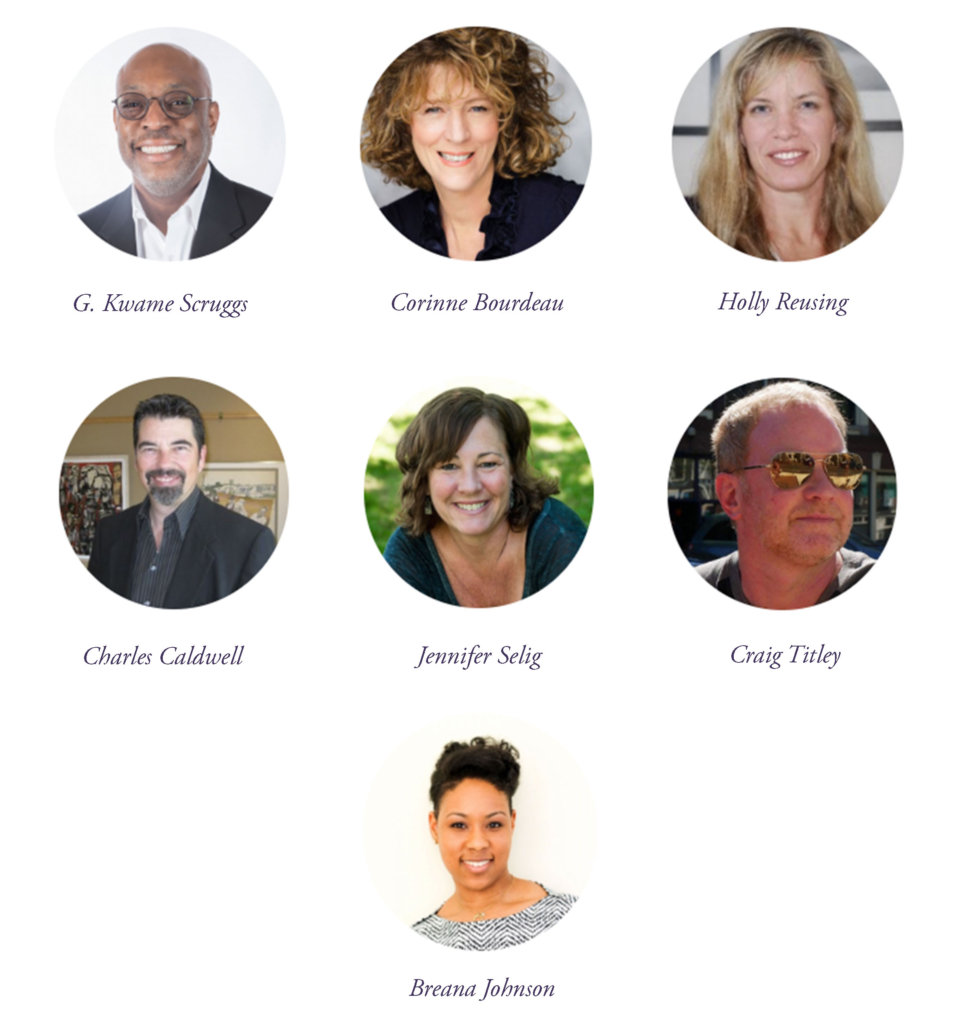 We hope you can find support and strength through this year's Coming Home theme, Stronger Together in Community, whether you can join us on campus, or via live-streaming.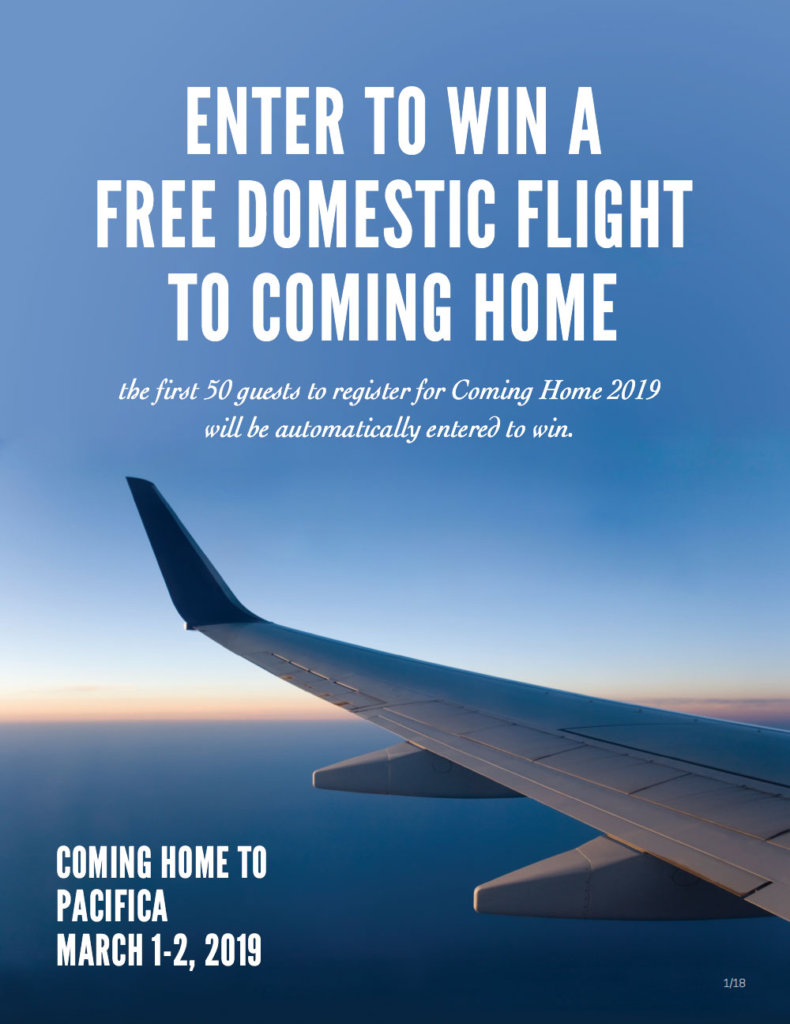 Winner will be randomly selected on March 1st.
Ticket will be valid for any domestic flight redeemable within a year from the date of issuance. Valid for travel in the continental 50 states, Canada, Mexico, Caribbean and Central America!