Rita Bazeley • Los Angeles County, California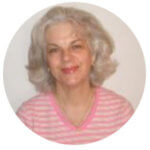 Rita Bazeley (Counseling Psych 2006) has been licensed as an MFT since 2010 and has a private practice in Studio City. She works with highly creative and artistic individuals and couples. Also an artist, Rita teaches art, painting, collage, design, and sandplay. Her architectural background led her to do historic research for the preservation of many buildings in LA. Rita volunteers at a retreat center and gives workshops and lectures on Mary from a Jungian perspective. Her favorite little soul to tend, however, is that of her young grandson.
Jessica Blaschke • Portland, OR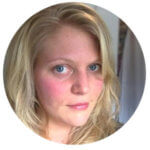 Jessica Blaschke (Counseling Psychology with an Emphasis in Depth Psychology, 2014) is in private practice in Portland, OR. She specializes holistic psychotherapy, where body, mind, soul and relationships are all carefully tended and integrated. Her education began with a BS in Health Psychology; Integrated Wellness, which included a wide range of healing modalities including nutrition, naturopathic medicine, eastern and indigenous healing practices. The Pacifica counseling program was a wonderful addition to this foundation, in that it moved from a focus on the body to a focus on the psyche, soul and collective. In practice, Jessica always asks, "What is under the surface? What is the root cause?". This approach applies to everything from complex trauma responses to relationship challenges to autoimmune diseases. In the future she hopes to continue her education with a PhD in Integrative Health and Healing Practices, as well as continuing nourish relationships with members of the Pacifica communities and other healers.
In her personal life, Jessica strives for a life of rhythm, simplicity and enchantment with her two young daughters. They enjoy urban homesteading, hiking, camping, cooking, traveling and finding joy in the small wonders of life.
Beth Anne Boardman • Orange County, California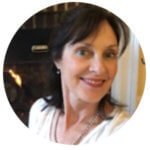 Beth Anne Boardman, PhD (Myth 2012) began her education with a Bachelor's of Science degree in nursing from the University of Colorado. After several years of occupational health and hospital nursing, Beth taught nursing theory and clinical practice at Jennie Edmundson Hospital School of Nursing in Iowa. During this time Beth completed a Master's degree in English Literature from the University of Nebraska at Omaha. In 2005, Beth co-founded the San Clemente Joseph Campbell® Mythological RoundTable® community group in California, which met monthly for 10 years to study and discuss the works of renowned mythologist Joseph Campbell. Later that year, Beth began applying her varied background to the study of Mythology, completing a Doctorate in Mythological Studies with an Emphasis in Depth Psychology from Pacifica in 2012. Beth's dissertation, Diving into Darkness: Adolescents in the United States, will eventually see publication as a book, The Alchemy of Adolescence. She is unceasingly grateful for the magical presence of her two adult children, and now dances with joy with her brand new grand-beeble.
Faith Buchanan • Portland, Oregon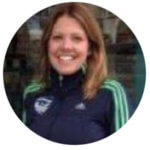 After Faith Buchanan (Counseling Psych 2009) completed a Master's degree in Theology, she no longer wanted to be a biblical scholar. She moved to Santa Barbara and started therapy with a psychologist who focused on dreams as a way of getting to what was happening in the unconscious. This opened up a healing path that eventually led to the Counseling Psychology program at Pacifica Graduate Institute. There she found her people and a place where the psyche was honored, integrating spirituality and psychology. After completing her education, she moved back up to the Northwest and now lives in Portland, Oregon. With a desire to stay connected with her people, she reached out to other Pacifica Alumni and is now a Regional Coordinator. Her vision is that Alumni will find a community of belonging where there is a shared love and appreciation for Depth Psychology.
Laurie Chandler • San Francisco, California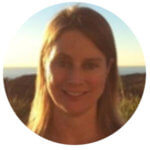 Laurie Chandler (Myth 2004, Counseling Psych 2010) completed two Master's degrees at Pacifica, and became licensed as an MFT in the summer of 2015. Laurie has built a Jungian-based private practice with adults and children in San Francisco, while also working as an online advisor for Relationup, a text-based relationship advice app. Laurie credits Pacifica Graduate Institute as the richest learning experience of her life, and a lot of hard work! She became a Regional Coordinator because she is passionate about continuing soul work in the world and loves connecting with Pacifica's unique students.
Maura Conlon-McIvor • Portland, Oregon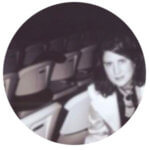 Maura Conlon-McIvor, PhD (Depth Psych 2004) first learned about Pacifica during a conversation with a radiologist in Oregon. Maura recalls, "I could not believe his reading list, quantum physics and cosmology–a little non-typical for the average physician!" She had been searching for a graduate program for some time that would allow her to synthesize an appreciation for neuroscience, psyche and the creative arts. Maura comes from a background in media and publishing, having worked in New York, Los Angeles, and the Pacific Northwest, and holds a dual citizenship with Ireland. Maura authored the Los Angeles Times bestselling memoir, FBI Girl (TimeWarner), a coming-of-age comedy/drama, which was eventually adapted for stage.  Maura's new initiative, GlobalClimateLove, focuses on integrating the performing/expressive arts with personal, cultural and planetary healing of unvoiced trauma.
Angela DeVita • Ventura County, California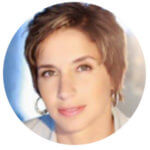 Angela DeVita, PhD (Depth Psych 2014) offers Art Psychotherapy in Ventura, specializing in helping women heal old wounds, relationships, anxiety, depression, perfectionism, and work/life balance. Fluent in Spanish, Angela is a licensed California Marriage & Family Therapist, a Certified Neuro-Emotional Technique Practitioner, and Registered Art Therapist. Angela maintains an active and informative Facebook page for Ventura area alumni.
Victoria Drake • Chicago, Illinois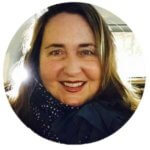 Victoria C. Drake, MA/PhD is an academic scholar, writer, editor, educator and social philanthropist. A Chicago native, she is a graduate of Harvard University followed by graduate work at Cambridge University, UK, University College London, UK (MSc. Studies in Environmental Economics) and finally, Pacifica Graduate Institute in California where she received her PhD in Jungian Depth (Archetypal) Psychology. As a career, international environmental conservationist, social justice advocate and ecopsychologist, she currently serves on The C. G. Jung Institute of Chicago program committee, is the Midwest Regional Alumni Coordinator for Pacifica Graduate Institute and on The Advisory Board of Surge for Water (based in Dubai & Chicago). She has previously taught Jungian-themed film classes at Facets Multimedia, Inc, written for several Jungian journals/conferences and served on a variety of local, non-profit boards throughout the past 25 years, including Openlands, Human Rights Watch, & The Art Institute of Chicago. Victoria's household includes three teenage daughters, a rescue dog & cat. She and her husband also co-manage an eight generation, working, family farm near Springfield, IL and are avid eco-conscious travelers.
Gina Edwards • Portland, Oregon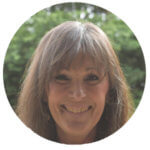 Gina Copeland Edwards (MA in Counseling Psychology with Emphasis in Depth Psychology, 1998 & PhD in Depth Psychology with Emphasis in Psychotherapy, 2015) came in mid-life to the study of Jung's psychology after working in the defense industry as a manufacturing and quality engineer for 14 years at Texas Instruments in Dallas, Texas. She holds licensure in both Texas and Oregon as a Licensed Professional Counselor. After completing her MA, she honed her therapeutic acumen at several agencies in the Dallas metro area, including on-call support at a psychiatric in-patient hospital, working with youth and children at a county mental health agency, and as a research assistant at the University of Texas Southwestern Medical Center's Bipolar Disorder Clinic in Dallas. In summer of 2001 she joined her fiancé (now husband) in Austin, Texas, where she counseled youth and families at a county juvenile detention center. Five years after completing the MA, she opened a private practice in Austin where she assisted youth and adults for eight years, during which time she returned to Pacifica to complete her PhD. Immediately after defending her dissertation, Resurrecting Medusa: Facing the Fierce Feminine, Gina and her husband moved to Eugene, Oregon, where she is opening another private practice. Upon arriving in Eugene, Gina immediately sought her Pacifica cohort in Oregon and was delighted to join with Maura Conlon-McIvor, PhD, and Jessica Blaschke, MA, as a PGIAA regional coordinator. Still and forever in relation with her very challenging muse, Medusa, Gina hopes to continue her research into the profound ways in which dark and foreboding aspects of the archetypal feminine are pejoratively portrayed in classical Western myth, perpetuating an unconscious wound upon the collective Western psyche's perceptions of the feminine. Her journeys to, through, and back home from Pacifica sometimes lead Gina along a dark and winding bath, but the journey nourished her soul by helping her to recover her authentic self, still a work in progress, and one that she hopes enables her to help others.
Christina Frasher • Ohio/Western Pennsylvania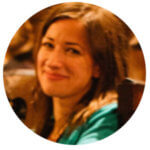 Christina Frasher (Counseling Psych 2010) teaches at Point Park University and practices as an arts therapist in Pittsburgh, Pennsylvania. Christina is currently enrolled in the doctoral program for counseling at Duquesne University. In addition to relishing and sharing about her enriching time at Pacifica and the value of a soul-filled education, she is a proud mom to her two creative children.
Brian Gieringer • Atlanta, Georgia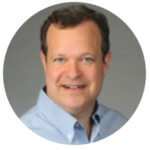 Brian Gieringer, PhD (Depth Psych 2013) joined the Pacifica community as part of the "K" track in 2007.  A licensed Marriage and Family Therapist in Atlanta, Georgia, Brian is overjoyed to have a thriving practice. His primary area of practice is working with LGB individuals and couples working to build strong relationships. Brian is serving as a regional coordinator for the Southeast Region and is eagerly looking for others interested in building a community for southern alumni.
Jill Griffin • Santa Fe, New Mexico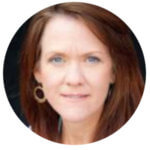 Jill Griffin, PhD (Myth 2012) is a licensed alcohol and drug abuse counselor who has worked for over 20 years in the mental health field. Her research interests include tracking the movement and development of the Western mind-set, dreams, animals in soul making, and the evolution of feminine energies. These ideas have been expressed through Jill's work with teenage girls involving leadership projects in public schools and adventures in nature including hiking, rappelling, and camping. Jill currently teaches in the Counseling Department at New Mexico Highlands University.
Jane Hendrickson • Arizona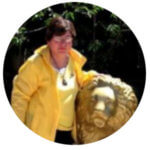 Jane Hendrickson, PhD (Myth 2000) has learned how to use mandalas for personal insight through her own transformational life experiences.  She is using this insight to introduce them to others by sharing the healing benefits of sacred art and meditation.
Kathleen Killian • Santa Barbara, California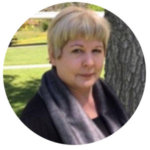 Kathleen Killian (Counseling Psych 2005) lives in Carpinteria, California where she writes, teaches, and serves the California Marriage and Family Therapists of Santa Barbara as Co-Chair of Programs and Educational Forms. She is a graduate of Point Park University in Pittsburgh, Pennsylvania and studied abroad at the American University of Paris, France. Kathleen holds many degrees, including an MBA! She is currently completing her dissertation as a Ph.D. Candidate in the Depth Psychology with an Emphasis in Psychotherapy Program. Her dissertation topic focuses on Transcendental Meditation as an adjunct to the therapeutic experience. The topic was inspired by Kathleen's own clinical experience for individuals suffering from a variety of symptoms and stress. With increasing evidence that sustained stress can have serious pathologic effects, and modern medicine's lack of adequate remedies for these effects, many clients are now trying meditation for their stress-related disorders. Her research works closely with Dr. Robert Boyer from Maharishi's Universality of Management in Fairfield, Iowa a non-profit dedicated to exploring the Vedic principles of therapy and Maharishi's Vedic Science®.
Dawn Marie Loerch (PhD/abd) • Seattle, Washington (Depth Psych, Somatic Studies)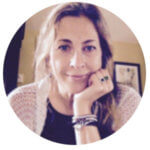 Dawn Marie Loerch grew up in the greater Los Angeles area and earned a B.A. in Political Science from UCSD. After teaching ESL in Japan for a year, she worked as a residential counselor at Happy Valley School, now Besant Hill School in Ojai, CA. As her interest in tending the inner life grew, Dawn decided to pursue graduate studies in psychology. She made the Northwest her home in 1991 after falling in love with the majestic beauty of the area where she earned an M.A. in Existential-Phenomenological Psychology from Seattle University in 1996. Dawn has been in fulltime private practice as a depth psychotherapist for over ten years. She is a doctoral candidate in the Depth Psychology program with a specialization in Somatic Studies at Pacifica Graduate Institute, where her loves of psychology, yoga, and Jung have found a home. Dawn takes great joy in cultivating connections and hopes to build a stronger network for Pacifica alumni in the Northwest region that can provide a community of support to nourish our hearts and souls.
John K. Lundwall • Salt Lake City, Utah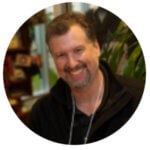 John K. Lundwall, PhD (Myth 2011) is senior editor for Cosmos and Logos: Journal of Myth, Religion, and Folklore, and has published several pieces and a book. He is on the board for the Utah Valley Astronomy Club, one of the most active astronomy organizations in the West, and partners with national and state parks for astronomy programs. He seeks to bring his region together this year for two social events, and hopes to build a strong alumni network of interested participants.
Ruth Meyer • Redwood City, California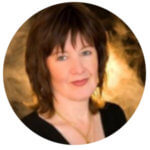 Ruth Meyer, PhD (Depth Psych 2005) was one of the first female undergraduates admitted to Corpus Christi College, Oxford in 1979. She studied and taught history in England and Spain for 10 years before discovering the work of depth psychologist C. G. Jung. Since then, she has combined her lifelong passion for history with the insights of depth psychology. Her Master's research at the University of London focused on the field of psychohistory and eventually led her to California where she is a pioneer in Jungian psychohistory. She earned her doctorate in depth psychology from Pacifica Graduate Institute in California. She currently teaches history at a college preparatory school in San Jose and presents workshops on her research about dreams and history. She is the author of Clio's Circle: Entering the Imaginal World of Historians (Spring Journal Books, 2007).
Grace Porter • Chesapeake Bay, Washington DC, Virginia, Maryland, Delaware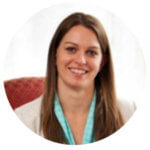 Grace Porter (Counseling Psych 2012) holds a Master's in Counseling Psychology with an emphasis in Depth Psychology from Pacifica Graduate Institute, as well as a Bachelor's degree in International Relations: Conflict Resolution. Her past areas of research include the use of traditional storytelling as a therapeutic tool for work with trauma clients. Grace is a trained facilitator of the stress management class, "Taming the Bear: Taking the Bite Out of Stress," and a certified facilitator of the Amrit Method of Yoga Nidra, a sleep based guided meditation technique.
Saundra Salyer • Monterey Bay/Central California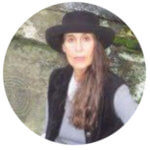 Saundra Salyer (Humanities 2012) grew up as an army brat (British Regimental Attached Traveler). She lived her childhood in Europe, graduated from high school in Japan, and still feels most at home on the road. Saundra was an ardent 60's and 70's activist, participating in MLK's March on Washington, the People's Revolutionary Constitutional Convention, the San Francisco State Strike for a Black Studies Department and People's Park, anti-war organizing, teaching at free universities, working in the underground press, and eventually publishing Women & Film magazine. In her early 30s, Saundra began a life-long study of spirituality, Sufism, and sacred psychology. Marriage and the immense blessing of two extraordinary children led to a wonder-filled career as a Waldorf teacher and administrator. Her experience on the first Jung Legacy Tour led to the Humanities and Depth Psychology Program, and a renewed interest in writing and teaching.
Courtney Shore • Los Angeles, California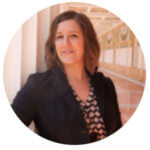 Courtney Shore (Counseling Psych 2014), an MFT in private practice in Encino, works primarily with women to heal old wounds, find their authentic voices, and transform their inner and outer lives by using depth psychology and somatic modalities. She loves being a part of our Pacifica alumni community and enjoys the opportunity to participate in deep and meaningful conversations.
Dorathea Thompson • New York, New York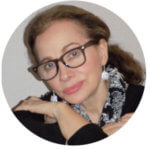 Licensed Integrative Psychoanalyst, private practice, NYC (1996 – present)
(Counseling Psychology, Overseas Program, Pacifica Graduate Institute 1994)
Entrepreneur & President Sojourn Company, Design & Real Estate firm servicing the NYC Corporate community (1987 – 2001)
Professional, working at Corporate 500 companies (1980 – 1987)
Dorathea is a licensed Integrative Psychoanalyst in private practice in NYC, versed in numerous healing modalities and adept in various spiritual traditions. She is also a teacher, presenter and writer whose most recent article "The Ever Present Encounter With The Soul" was published in NAMAH, a Journal on Integral Health, from the Sri Aurobindo Society, in Puducherry, India. (July 2016). A global and defining core value that acts as her compass is "Soul", whether referring to soul tending, a soulful life, a soulful gathering or soul of the world.
Jo Todd • Austin, Texas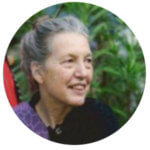 Jo Todd, PhD (Depth Psych 2006) is the founding director of Healing Alliances, an organization focusing on facilitating personal and social alchemy through the reweaving of lost, invisible wisdom back into the lives of individuals and groups. Jo believes expanding dialogues-of-depth into our communities is vital in today's culture. She is convinced our future depends on creating healing alliances, within and without, with all of our relations.  Her hope is that we attend these shadowy times as a kairos, a perfect moment, to invite the unexpected into life.  Jo serves on the PGIAA Board of Directors and has also acted as Director of the Association's Regional Coordinators for the last 4 years. Creating a strong sense of community between students, alumni, faculty, and staff, Jo says, offers a foundation for change. In building a robust alumni association, we invite dialogues, birthing healing into our world.
Veronica Vargas • Portland, Oregon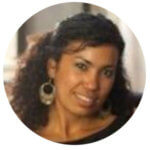 Veronica Vargas (Counseling Psych with Emphasis in Depth-Psychotherapy 2010) has been practicing in the mental health/counseling field since 2006 and has been working towards licensing requirements as a registered intern since 2010. Veronica is experienced in working with the following: children and families, adults with psychiatric diagnoses, chemical dependency diagnoses, survivors of trauma, persons with eating disorders, survivors of domestic violence, persons dealing with grief and loss, persons working through relationship issues, young adults seeking understanding of personality and identity development, and individuals interested in exploring the unconscious dynamics of the psyche, such as: dreams, shadow, ego, complexes, projection, etc.
Jonathan Whittle-Utter • Los Angeles, California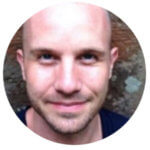 Jonathan Whittle-Utter (Somatic Depth Psych 2014) is a writer and massage therapist serving the Los Angeles area. He completed his Bachelor's degree in interdisciplinary field studies at UC Berkeley and his Masters in Somatic Depth Psychology from Pacifica Graduate Institute, where he is now a PhD candidate in the same program. He counts ecological advocacy and animal communication among his lifelong passions.