Pacifica Graduate Institute Alumni Association
Cordially Invites you to our
Annual 2018 JSSS Reception
Wine & Hors d'oeuvres
Thursday Evening
June 28, 2018
5:30 pm -7:00 p.m.
University Place Hotel
 
Willamette Room
310 SW Lincoln St (near PSU)
Portland, OR 97201
 
Please RSVP for the reception by June 20, 2018
to Dianne Travis-Teague at
dtravis-teague@pacifica.edu
Tele: 805.879.7303

The Invitation:    
        
 Professor Fanny Brewster, Ph.D. is the Keynote Speaker for the Conference.  Dr. Brewster is an alumna and Core Faculty at Pacifica.  Numerous other  Pacifica Faculty & students and alumni are also presenting at this year's conference.
We welcome all our alumni/a, faculty and students to the Thursday, June 28th reception
—
– JSSS Conference attendance requires separate Registration
The JSSS website and information about the conference can be viewed by clicking here
---
Fanny Brewster
Abstract
JSSS Conference/Emerging Perspectives
June 27, 2018
Title:  Emerging: The Journey from Grievance to Grief
How do we write not out of grievance but from and toward grief?  How do we transform our losses into art even as we sometimes wrestle with healing ourselves?
Laura McCullough, Author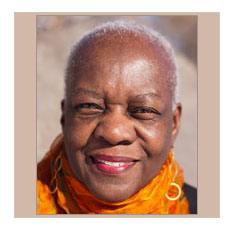 A Sense of Regard:  Essays on Poetry and Race
We are entering a time in our Jungian collective when engagement with the cultural consciousness of Other becomes profound.  One aspect of this engagement is the emerging shadow of racism. It is as if we, as American Jungians, have been in darkness able to see only dimmed stars.  As the stars of cultural consciousness emerge and grow brighter, we are able to see more of our racial selves. Our gaze reveals the grievance of the Jungian Other, and the grief caused by racism that has lived in the American psyche.
The culture of Other, created through poetry, is a bittersweet road of journeying that speaks of injustice and movements into grief. This presentation will use African American poetry, the voice of Other, in marking the steps of grievance to grief, and address what could lie beyond. What is possible?  How do we prepare to welcome a Jungian third, a transcendence that emerges and reaches beyond racism?
Robert Frost said,  Poetry is about the grief.  Politics is about the grievance. As American Jungians we must embrace not only the grief, but also the politics, because this is how we have lived with Other all of our American lives.  This is our exceptional challenge, and invitation, as we seek to emerge from the shadow of racism that has historically enfolded American Psychology.
This presentation invites our engagement as Jungians, creators and political beings:
Make some muscle in your head, but use the muscle in yr heart. Amiri Baraka
When you go to thinking, make sure to bring your heart.  C.G. Jung