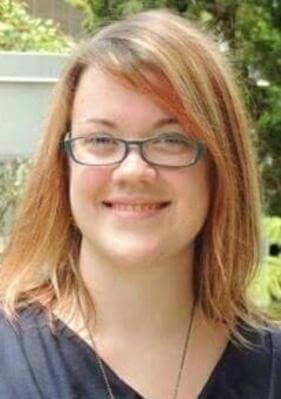 Jamie Elizabeth Bormann
Jamie Elizabeth Bormann, 28, of Normal, IL, passed away on Sunday, May 10, 2015 in Lafayette at her parents' home. Born May 21, 1986 in Lafayette, she was the daughter of Bill and Jeri (Reichelt) Bormann. Jamie graduated from Lafayette Jeff High School in 2004. She earned her Bachelor's Degree from Purdue University in 2010, her Master's Degree from Pacifica Institute, and was currently working on her Doctorate Degree in Mythological Studies. Jamie worked in the Purdue IT Department while a student there.
Jamie was a member of the bowling team at Jeff High School, and at Purdue, where she won scholarships and competed in national championships. She played the trombone and cello, and was a member of bands throughout Jr. High and High School, including Tecumseh Fiddlers. Jamie loved seeing new places, spending time in Japan, Thailand, and Mexico. She loved hiking, playing softball, martial arts, and enjoyed Korean soap-operas. She adored cats and had a passion for reading.
Surviving with her parents, Bill and Jeri Bormann, are her sister, Rebecca Bormann of Denver, CO; two brothers, Andrew Bormann of Denver, CO, and Jeffrey Bormann of Lafayette; her grandmothers, Anne Watt of Lafayette, and Shirley Brooks of Fishers; and two beloved nephews, Drew and Jim Bormann. She is also survived by a large extended family and close friends. She will be missed by many.
She is preceded in death by her grandfathers, James V. Reichelt and Irvin Otto Bormann, and her sister-in-law, Kore Bormann.
A service celebrating Jamie's life will be held at 2 pm, Saturday, May 16, 2015 at Hippensteel Funeral Home with visitation one hour prior. Share memories and condolences online at www.hippensteelfuneralservice.com
– See more at: http://www.legacy.com/obituaries/jconline/obituary.aspx?pid=174842268#sthash.UCbsnXa2.dpuf