Map Unavailable
Date/Time
Date(s) - 01/11/2015
4:00 pm - 6:00 pm
Location
Golden West College
Categories
Hello!  It's just come into my consciousness (I've been in a flurry, helping Dianne with details for our upcoming Annual Alumni Gathering!) — that one of our alumnae, Dr. Sandra Easter, is giving a talk at the Orange County Jung Club tomorrow!  I'm planning on going!  If some of you want to meet  me there, just let me know!  Either message me here, or on fb, or to my email — bbhwolf@cox.net.
Dr. Easter's talk is entitled The Lament of the Dead: Ancestral Legacies, Fate, and Destiny
Description of the talk, from the Jung Club website:
"Jung felt very strongly that he was 'under the influence of things or questions which were left incomplete and unanswered by [his]parents and grandparents and more distant ancestors.'  His differentiation of the collective unconscious into its various levels and his description of the nature of psyche provide a working model which allows us to see how our biography is part of a continuing story, part of a dynamic web of relations, which has its roots and telos in the stories of our ancestors and descendants.
This presentation will be an exploration of the ways in which the ancestors, from the archetypal to the personal, influence us in the present.  Please bring photographs, heirlooms, recipes and other things which represent your ancestors.  We will be creating a collective ancestor altar as part of this special event.
Sandra Easter received her PhD in Depth Psychology from Pacifica Graduate Institute.  She has additional training in Indigenous African Spiritual Technologies, the process of Council, Dream Tending and the therapeutic uses of     puppetry.  She t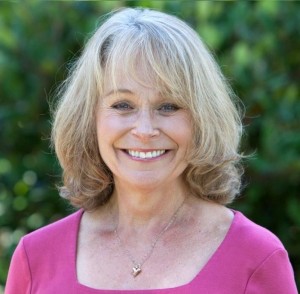 eaches at Pacifica Graduate Institute, maintains a private practice in Santa Barbara and offers workshops in ancestral soul work and transformational visioning for individuals and organizations."
for more information, see the OC Jung Club FB site:
https://www.facebook.com/junginoc?ref=stream
or the OC Jung Club home website:
http://www.junginoc.org/home.htm