Alumni Spotlight: Suzanne Cremen Davidson, MA Engaged Humanities 2010
PGIAA proudly features Alumni Profiles toward sharing stories of the Pacifica experience. Our initial offering (‡) derives from an online collection of stories — the now defunct depthstories.com as maintained by current Core Faculty Jennifer Selig, Ph.D. (Depth Psychology, 2004). We welcome these stories, and further stories from all of Pacifica's degree programs.
•|•|•|•
‡ Suzanne Cremen Davidson
 | M.A. (Engaged Humanities, 2010)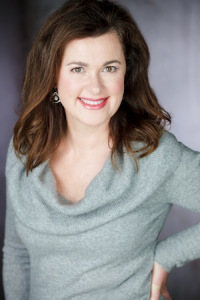 President of the C.G. Jung Society Of Queensland (Australia)
, Co-Founder & Director of eContent Management
•|•
Where do you live?
Maleny, Queensland, Australia.
What brought you to Pacifica?
For as long as I can remember I have been drawn to the fields of Depth Psychology and mythology, yet the opportunity to study in these fields in Australia or even connect and collaborate with like-minded people has been scarce. Paying attention to my longings, dreams, and synchronistic occurrences, coupled with a lifelong quest to find and follow my authentic vocation, led me across the waters to study via distance learning at Pacifica. Pacifica's interdisciplinary and holistic approach, combining academic rigor with sensitivity to soul, has been an intellectual and spiritual oasis. I've heard it said, "You come here because you can't not come here." That statement encapsulates my calling to embark on the M.A. in Engaged in Humanities at Pacifica, and after graduating from that program to continue at Pacifica with a second Masters/Ph.D. in Jungian and Archetypal Studies. I simply can't not keep going! I adore studying in this field and sharing what I have learned, finding the material infinitely enriching and ripe for a range of professional and cross-disciplinary applications.
How has your Pacifica degree served you professionally in your occupation or your vocation?
This is still a work in progress, as having completed one Masters program at Pacifica I am once again a student, working towards a second M.A./ Ph.D. in Jungian and Archetypal Studies. My ultimate goal is to become a teacher in this field.
Already, as President of the CG Jung Society of Queensland (a position in which I was tapped on the shoulder to serve as a result of my Pacifica degree), I have been instrumental in facilitating public lectures and workshops in Depth Psychology, including cross-cultural and interdisciplinary approaches and hosting local, national, and international guest speakers. I was invited to participate as a respondent in a symposium on Australian Cultural Complexes in Sydney, and to lecture at the Jung Societies of Sydney, Canberra, and South Australia, on topics that have emerged from my studies, such as "Cinderella and tales of the persecuted heroine"; "Anima and Animus: A 21st century feminist revisioning"; and "Tending the Tree: An archetypal motif of life's transformative and regenerative processes." In 2010, I was accepted to present a paper which emerged out of my M.A. coursework titled "From the roots to the fruits of Australian Avenues of Honour: Viewing the ritual of arboreal remembrance through an archetypal lens" at the Double Vision: Biennial Australian Studies Conference at the University of Sydney. My proposal to present a formal paper on "Public Art on the Edge: Placing Psyche in Sydney" has just been accepted as a 40-minute plenary session at the Art and Psyche in the City conference in New York in July 2012.
At the level of facilitating collective and social transformation, I have been particularly interested in implementing the practices of circle and council which I studied and experienced at Pacifica. These reintroduce in contemporary contexts an ancient social process that welcomes everyone to equal participation. I have since introduced circle practices into several contexts and organizations, including to the board of directors of Interfaith Australia, and to the staff and management of eContent Management, a scholarly publishing house which I co-founded.
How has your degree served you personally?
It's been exciting, enriching and meaningful, extending and deepening my understanding and acceptance of myself and others and my culture. It's also saved my marriage!
What was a particularly meaningful or memorable part of the Pacifica experience for you?
I have particularly appreciated the community of teachers and peers which Pacifica has provided, and deeply value the friendships I have made here. It is also a constant delight for my mind and soul to engage with the writing of so many insightful and inspiring authors in the fields of depth psychology and mythological studies.
What is the title of your Master's portfolio?
Becoming: A personal chapter in the biography of the Sacred Feminine.
What are your areas of interest?
The awakening of the Deep Feminine, in women and in men, and for the integration of an imaginal sensibility into our culture. Ecopsychology. Vocation, and in particular: What epistemologies and methods are valuable to individuals navigating careers from within a post-post-positivist framework?