• PGIAA Executive Board •
The Pacifica Graduate Institute Alumni Association Executive Board guides the helm and charts the course of our alum community.
Formed on 17 April 2013 as a California 501(c) Nonprofit Corporation for the purposes of developing an operational and charitable membership alumni association, the PGIAA supports both alumni of Pacifica Graduate Institute and the wider community in their pursuit of developing their intellectual, spiritual, altruistic, and professional capabilities.
In light of Pacifica's unique and creative educational experience, its alumni community fostered an association focused intently on "tending the soul of the world" as enshrined in the Institute's motto of animae mundi colendae gratis. Thus, the PGIAA seeks not only to provide alumni and the general public with opportunities for personal and professional growth, but also to serve as a path for making positive changes within society as a whole through service and education.
•|•|•|•
•| Jo Todd | President
Jo Todd, Ph.D., serves on the PGIAA Executive Board and acts as liaison with the Regional Coordinators. She holds her doctorate in Depth Psychology from Pacifica Graduate Institute, as well as her M.A. in Human Services & Counseling from St. Edwards University. Her undergraduate degree is in addiction services. She is also President of the Jung Society of Austin. Jo is the founding director of the Healing Alliance. Her passion is re-weaving the sacred into life. Jo's private practice with soul work spans decades. Her clients report unexpected experiences in their journey toward wholeness. Stepping into imaginal landscapes, they practice tending dreams, oracles, dialogues, reveries, and embodied awareness. Each person seeks healing alliances, embracing possibilities between what is seen and unseen, known and unknown. They embrace a deeper, more complex, holy life birthing something entirely new. Their experiences often translate from personal to cultural. Certainly, this is a most important time for birthing new ideas, solutions, and possibilities. Everything may depend on our contribution of our small piece of the whole. She works with individuals and groups in her private practice as well as in corporate, non-profit, and governmental settings.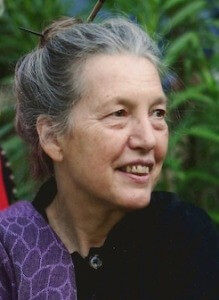 •|•
•| Dori Koehler| Secretary
Dori Koehler grew up immersed in the agricultural world of central California before moving to Santa Barbara in the summer of 1995. She graduated from Westmont College in 1999 with a B.A. in English Literature. She worked in documentation at a medical firm and as a private tutor before attending Pacifica Graduate Institute, graduating with an M.A. (2008) and a Ph.D. (2012) in Mythological Studies with emphasis in Depth Psychology. During her time at Pacifica, she served on the peer review board of the first Mythological Studies Journal, published poetry in the literary journal Between, and gave papers on the popular culture conference circuit. Before joining the PGIAA board, she volunteered with the organization doing social media posting and consulting for them. These days, she is focused on publishing her work on Disney Studies. Her first book, The Mouse and the Myth: Sacred Art and Secular Ritual at Disneyland, grew out of her dissertation and will be published in the spring of 2017 through John LibbeyPublishing and Indiana University Press.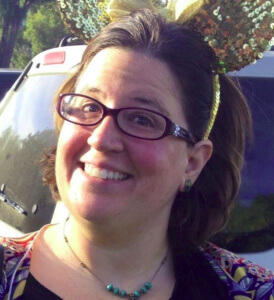 •|•
•| Kay Todd  |  Treasurer
photo Dr. Todd's degree is from Pacifica Graduate Institute in Mythological Studies with Emphasis in Depth Psychology (Jungian based). She studied at Southwestern University in New Mexico and received a certification in Grief, Loss, and Trauma. She previously was an adjunct professor at the University of Oklahoma in the Human Relations Department and taught religious studies at Tulsa Community College. Dr, Todd is a certified mediator, life coach, and dream tender. Her work is based on Jungian concepts and theory and focuses on understanding and changing story for life resilience. She specialize in areas related to all kinds of loss: loss of a loved one or a job, loss of meaning, second-half-of-life issues, and the process of individuation. Individuation is an analytical process meant to help one move toward living a truly authentic life from a a genuine center from within. As humans, we find a way to adapt. This an be a difficult path after a loss. By discovering who we are by utilizing active imagination and journaling, we can change our story and our life going forward, finding a meaningful way to move forward while honoring our life story with those we love.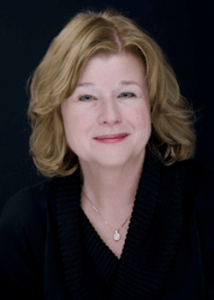 •|•
•| Joe Fontana
University of Pennsylvania – Wharton School of Finance * – BS Economics 1984 Philadelphia, PA.
Berkeley Digital Film Institute * – certificate – intensive program 2012 Berkeley, CA.
Pacifica Graduate Institute * – Masters degree in Jungian and Archetypal psychology 2013 Santa Barbara, CA.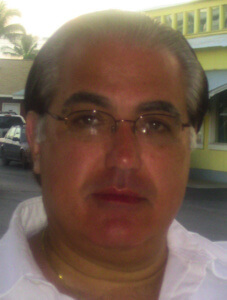 •|•
•| Patricia Taylor
Patricia Taylor earned her Ph.D. in Depth Psychology at Pacifica Graduate Institute. She has been involved in education for more than 40 years as a classroom teacher and administrator. Currently, she is the chairperson of Special Education Programs at the University of Laverne in Laverne, CA, where she brings her Pacifica training into her courses and her support of candidates training to become Education Specialists and Masters of special education studies. Her special interests are social justice, equity in education settings, and inter-species relationships.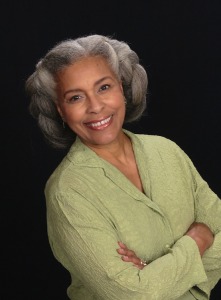 •|•
•| Sherrie Sims Allen and Melvin Allen
Melvin and Sherrie Allen, PhD's, consider themselves Relationship Strategists who have the distinct gift of blending the unknown with the known elements of two unique spirits and transforming them into one loving couple. As depth psychologists they also have a unique ability to work with singles in helping them clarify and gain direction in their relationship visions by probing into the individual's unconscious blind spots of irrational and limiting beliefs, and judgment in the area of relationships. Through this process of probing and inquiring, singles and couples are able to see what has been stopping them in being success in their relationships with themselves and others.
As TV hosts, coaches, trainers, facilitators, writers, and speakers they have utilized over thirty years of education, real life experiences, and years of working with couples and singles helping them design and successfully navigate their relationships using the technology, The Allen Method. Melvin and Sherrie posit that The Allen Method involves a level of gently probing and inquiring into the unconscious to discover one's relationship blind spots.
Their journey and quest for learning is a tapestry of under grad degrees in business, masters' degrees in spiritual psychology from the University of Santa Monica and depth psychology from Pacifica Graduate Institute, and completing their doctoral work in depth psychology. They are also certified facilitators in Soul-centered Leadership. As a couple they have over thirty-five years of ontological studies, and are graduates of the Relationship Coaching Institute (RCI). They have coached therapist, coaches, and ministers from around the world on relationship skills.
They are among the few relationship coaches in the world, trained by Dr. David Olson, world-renowned creator of Prepare/Enrich, to administer a relationship assessment program for premarital, and married couples.  In addition, Melvin has studied under Dr.'s Helen and Harville Hendrix, learning the Imago Dialogue process, which they offer and use in their couples program.  Melvin is also a graduate of Results Life Coaching Program.
Dr. Melvin is also a certified master practitioner of the Myers Briggs Type Indicator (MBTI) instrument used in most Fortune 100 companies and in over 120 countries. Listed on the Myers Briggs website, he is one of approximately 260 MBTI master certified practitioners in North America, among 20 in the state of California, and of those practitioners in California he is one of 5 who holds a PhD. Additionally, Dr. Melvin and his wife and partner Dr. Sherrie are the only practitioners who specialize in using MBTI for personal and intimate relationships.
Drs. Melvin and Sherrie design clear and practical applications for being successful in relationships. They are committed to dispelling the fantasies and myths associate with living "happily ever after" without having to work on one's relationship issues. They educated their clients on the fact that relationships are not for the faint of heart. They use their personal relationship as a model for what it takes for people to navigate the challenging terrain of marriage.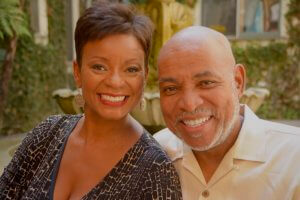 •|•
•|•|•|•