• PGI Office of Admissions •
Pacifica welcomes a diverse academic community. Students are selected for admission in the Institute's programs on the basis of their perceived potential to succeed in Masters or doctoral level work. The application review process focuses on past educational performance, letters of recommendation, emotional maturity, application essays, and interviews. Applicants are asked to demonstrate research skills and writing ability by submitting a sample(s) of their written academic work.

•|•|•|•
As alums of Pacifica Graduate Institute, we enjoy a unique position in encouraging prospective students, academics, instructors, presenters, and an increasingly wide array of individuals fascinated in the school's programs and community. As part of that small, select group of special people who have pursued and achieved learning through Pacifica, we can offer others our perspective on, memories of, and passion for the Pacifica experience.
In alliance with Pacifica's Office of Admissions, we grow not only the reputation and vitality of our Alma Mater but the prospect of expanding the post-graduation community served by our Alumni Association.
Interested in lending a hand? Please share the Events Calendar on Pacifica's Facebook Fanpage. It has all the latest events and teleconference listings. If you have any questions please feel free to contact the Admissions Team at 805.969.3626 ext. 305.
•|•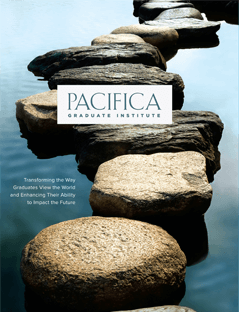 •|•|•|•