Pacifica Graduate Institute Alumni Association is proud to announce the following Alumni authors have answered the call and will be participating in 2017 Authors Spotlight!
Join us Saturday, January 28, 2017, 7:30 -9:30 p.m., Barrett Center
Bret Alderman, PhD (Depth Psych 2013)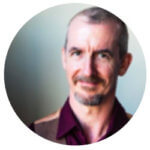 Bret Alderman works as a freelance translator and editor in addition to teaching courses on dreams and the roots of human behavior for the Summer Institute for the Gifted. He has a critical interest in deconstruction and post-structuralism and a deep appreciation for the mythopoetic foundations of the psyche. As an exploration of embodiment, Bret practices contact improvisation dance and other forms of movement.
Symptom, Symbol, and the Other of Language: A Jungian Interpretation of the Linguistic Turn (2016)
---
Sherrie Sims Allen, PhD (Depth Psych 2015)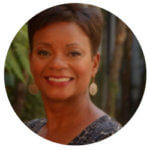 Sherrie Sims Allen is a relationship psychologist, an MBTI Practitioner, seminar facilitator, author, writer, television hostess, lecturer, and life coach. Her body of work is focused on women, rage, racism, sexism, and feelings of invisibility. In her life's work as The Relationship Alchemist, Sherrie has designed and conducted hundreds of relationship seminars and workshops for couples and singles across the United States. Sherrie appeared on the NBC hit reality show "Starting Over," numerous radio shows, and cohosted a local cable show, "Relationships 911," with her husband, Melvin.
Contributor, Seeing in the Dark: Wisdom Works by Black Women in Depth Psychology (2016)
---
Joseph S. Bogorad, PhD (Myth 2011)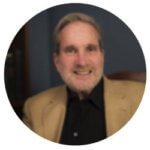 Joseph Bogorad earned undergraduate degrees from San Jose State and Cal State Northridge in English, Religious Studies, and Environmental Studies. He has practiced and taught meditation in both the Buddhist and Christian traditions for over 20 years. Joe lives in Ventura County, California with his wife Lauren of more than 30 years, their three sons – Geoff, Garrett, and Grant, a loving daughter-in-law Amanda, and two grandchildren – Kenzie and Kolton.
Cultivating the Still Point: Buddhism & Christianity through the Lens of Depth Psychology (2016)
---
Katherine Bradford (Myth 2006)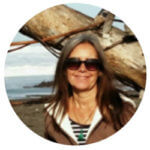 Katherine Bradford is a writer for the Portraits of the Central Coast project. Her recent book with artist Holli Harmon, Revelations: Culture and the Human Landscape, features interviews with Central Coast land managers, ranchers, scientists, and community leaders.
Revelations: Culture and the Human Landscape (with Holli Harmon) 2016
---
Fanny Brewster, PhD (Clinical Psych 2004)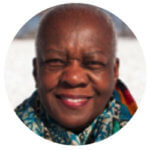 Fanny Brewster is a Jungian analyst and writer in private practice and has been nominated twice for the Gradiva Award for her writing by the National Association for the Advancement of Psychoanalysis. She is a writer of poetry and nonfiction. Her most recent poems have been published in Psychological Perspectives Journal (December, 2016) where she is the Featured Poet. Her nonfiction book, African Americans and Jungian Psychology: Leaving the Shadows, is forthcoming by Routledge Publishing. Fanny is a faculty member at Pacifica Graduate Institute and the New York C.G. Jung Foundation. She is a lecturer and workshop presenter on Jungian related topics to various audiences. She will be a speaker at the International Association for Jungian Studies Conference (IAJS) in Cape Town, South Africa, Summer, 2017.
African Americans and Jungian Psychology: Leaving the Shadows (2017)
---
Kelly Carlin-McCall (Counseling Psych 2004)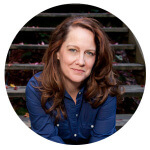 Whether she's talking on her podcast, "Waking from the American Dream," performing her solo show about her life and family, or interviewing today's top comics on her SiriusXM show, "The Kelly Carlin Show," Kelly pursues and reveals the unmined perspectives that open our minds and hearts. In her highly acclaimed memoir, published by St. Martin's Press in September 2015, A Carlin Home Companion: Growing up with George, Kelly's honesty, keen insight, and humor is on full display. Lewis Black called it, "Honest, biting, savage, funny, sad, dark, and profound." Jay Mohr states, "For anyone that has ever not been sure who they are, this book is for you. There is a landing spot. Let Kelly Carlin be your beacon." A seasoned public speaker, Kelly strives to call forth women to become the truth tellers of world, inspire the Secular Humanist community to define the meaning of life without religion, and challenge our culture's thinking about death and loss by revealing the transformational power of grief.
A Carlin Home Companion: Growing Up with George (2015)
---
Tracey Cleantis (Counseling Psych 2004)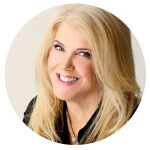 Tracey Cleantis, is best known for being both a Self-Care Revolutionary and, somewhat paradoxically, as "The Dr. Kevorkian of Dreams." She is an internationally recognized author, speaker and psychotherapist. Tracey's best-selling book, The Next Happy: Let Go of the Life You Planned and Find a New Way Forward, received a Publisher's Weekly Starred Review and was a finalist for the Books for a Better Life Award's best psychology book of 2015. Her highly anticipated follow up, An Invitation to Self-Care: Why Learning to Nurture Yourself is the Key to the Life You've Always Wanted, 7 Principles for Abundant Living (Hazelden) will be released on 4/4/17. Tracey has been featured in Aeon, Redbook, the Daily News, Macleans, Yahoo News, Salon.com, Psychologies Magazine, The Daily Mail, YourTango.com, NPR, Publishers Weekly, and on Fox News Boston. She is a frequent contributor to Huffington Post and PsychologyToday.com. Tracey practices as an LMFT in both Pasadena and Valencia, California.
The Next Happy: Let Go of the Life You Planned and Find a New Way Forward (2015)
---
Tommy Donovan, PhD (Depth Psych 2006)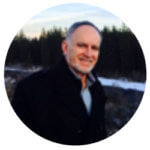 Tommy Donovan grew up near the Amalgamated Cooperative Housing in the Van Cortlandt Park area of the Bronx. Coming of age during the turbulent and questioning 1960s helped shape his spirit of inquiry and critical thinking. He currently lives in Big Timber, Montana, with his life-partner, Dr. Kim C. Colvin. Tommy holds a doctorate in psychology from Pacifica Graduate Institute, and is a Faculty Fellow in the Honors College at Montana State University.
The Rail – What Was Really Doin' in the 60s Bronx (2016)
---
Betsy Hall, PhD (Myth 2004)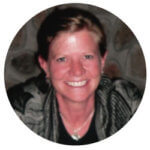 Betsy Hall is a Professor and Assistant Dean of the Division of Counseling and Family Therapy at Regis University in Denver, Colorado. She has served on the faculty at Regis since graduating from Pacifica Graduate Institute in 2004 with her Ph.D. in Mythological Studies with an emphasis in Depth Psychology. She has been a practicing Depth Psychotherapist for 31 years and has lectured nationally and internationally on Jungian Depth Psychology, Mythic Play with Adolescents, the role of spirituality in clinical training, and the relationship between trauma and addiction. She maintains a private practice in psychotherapy and clinical supervision in Arvada, Colorado. Psychotherapy's Pilgrim-Poet: The Story Within, is Betsy's first book.
Psychotherapy's Pilgrim Poet: The Story Within (2016)
---
Kimberly Howell, PhD (Depth Psych 2014)
Contributor, Seeing in the Dark: Wisdom Works by Black Women in Depth Psychology (2016)
---
Sharon D. Johnson, PhD (Depth Psych 2012)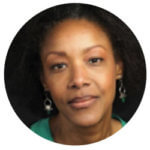 Sharon D. Johnson is a screenwriter and scholar of African American arts and literature. She is currently a Lecturer in the Department of Africana Studies at California State University, Northridge, where she was also Lecturer in the School of Cinema and Television Arts. A published journalist for over 25 years, Sharon is also a member of the Writers Guild of America, West, since 1993 and served as Chair of the Writers Guild Committee of Black Writers from 1999 to 2003.  Sharon holds a BA in Writing from Barnard College, an MA in Media Studies from the New School for Social Research, and a PhD in Depth Psychology from Pacifica Graduate Institute.
Editor and Contributor, Seeing in the Dark: Wisdom Works by Black Women in Depth Psychology (2016)
---
David Johnston, PhD (Depth Psych 1996)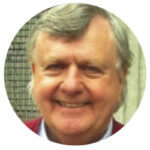 David T. Johnston is a practicing psychologist living in Victoria, British Columbia. He resided in Pondicherry (now Puducherry), India from 1970 to 1973, where he was introduced to the Integral Yoga of Sri Aurobindo and the Mother. He lived there during Sri Aurobindo's centenary in 1972. He subsequently studied at the C.G. Jung Institute in Zurich, Switzerland in 1975, the year of Jung's centenary. On several occasions, for extensive periods of time, he has visited Auroville, a township near Puducherry dedicated to the Mother's vision. David is also a visual artist whose art is a meditative means for him to enhance a living relationship between consciousness and the unconscious.
Prophets in Our Midst (2016) and
Jung's Global Vision: Western Psyche Eastern Mind (2016)
---
Rae Ann Kumelos, PhD (Myth 2005)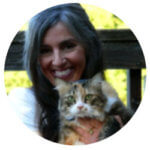 Rae Ann Kumelos is a Professor of English and Mythology at Bakersfield College, her home town, and holds a Ph.D. and M.A. in Mythological Studies from Pacifica Graduate Institute, a Masters in Literature from New Mexico Highlands University, and a B.S. in Marketing from Arizona State. She has written both academically and in a variety of national publications about the animal/human relationship in myth, literature, and popular culture, and most recently spoke at Oxford University.  Her stories of animals in myth are broadcast on her Voice of the Animal radio show on XM Satellite Radio. Rae Ann's non-profit educational organization, Penelope's Bow, creates educational programs and radio shows for children.
Wild Wisdom: Animal Stories of the Southwest (2016)
---
Alisa Orduña (Depth, Community, Liberation Psych 2014)
Contributor, Seeing in the Dark: Wisdom Works by Black Women in Depth Psychology (2016)
---
Jennifer Leigh Selig, PhD (Depth Psych 2004)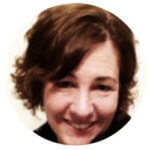 Jennifer Leigh Selig joined Pacifica's faculty in 2005, where she served as Chair and Research Coordinator before moving into her current roles as Chair of Jungian & Archetypal Studies specialization, Chair of Hybrid Programs, and Academic Director of Web-Enhanced Learning. Her books include Thinking Outside the Church: 110 Ways to Connect with Your Spiritual Nature; Reimagining Education: Essays on Retrieving the Soul of Learning; The Soul Does Not Specialize: Revaluing the Humanities and the Polyvalent Imagination, which she co-edited with Dr. Dennis Slattery; and Integration: The Psychology and Mythology of Martin Luther King, Jr. and His (Unfinished) Therapy with the Soul of America.
Co-editor, Pacifica Graduate Institute: An Alumni Tribute to 40 Years of Tending Soul in and of the World (2016)
---
Patricia Taylor, PhD (Depth Psych 2007)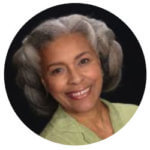 Patricia Taylor is Chairperson for Special Education Programs at the University of LaVerne in Southern California. Her area of specialization is in assisting learners who learn in atypical ways, finding their ways of knowing and learning first by acknowledging their unique gifts and then by figuring out how to honor and share those gifts. Her studies and degree in Depth Psychology informs this process and has led to the unveiling of the original meaning of the idea of enough in western lexicon. It has also led to a deep appreciation of what she calls word stories and how words, as Michael Meade states, are merely condensed stories waiting to be told.
Contributor, Seeing in the Dark: Wisdom Works by Black Women in Depth Psychology (2016)
---
Marcella de Veaux, PhD (Depth and Liberation Psych 2011)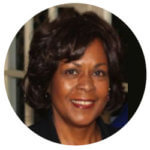 Marcella "Marcy" De Veaux is a media expert and educator with decades of experience in entertainment public relations, diversity best practices and coaching. She is a tenured Associate Professor for the Department of Journalism at California State University, Northridge (CSUN). Most recently she serves as Co-Director of the Civil Discourse and Social Change Initiative and serves in the Faculty Senate as Vice Chair of the Educational Equity Committee.
Marcy holds workshops for academia, industry and business on the challenge of Unconscious Bias in the workplace. In addition to an undergraduate degree in Art History, a Masters Degree in Human Resource Management, Marcy holds a PhD in Depth and Liberation Psychology from Pacifica Graduate Institute, in Santa Barbara, California.
Co-editor, Pacifica Graduate Institute: An Alumni Tribute to 40 Years of Tending Soul in and of the World and Contributor, Seeing in the Dark: Wisdom Works by Black Women in Depth Psychology (2016)
---
Robert Wagner (Myth 2008)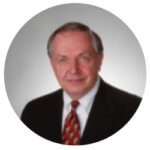 Bob Wagner graduated from the Doctoral Program in Mythological Studies of Pacifica Graduate Institute in Santa Barbara in 2008. He spent his 35-year career before Pacifica as a Wall Street banker in New York, London, Los Angeles, and Houston, focusing on the oil business. Bob continues as a financial consultant to companies in the broadly defined energy businesses today. His dissertation is entitled "Moby-Dick and the Mythology of Oil," wherein he uses Melville's epic tale as a deeply ingrained allegory of our modern hydrocarbon-based economic society. Besides his continuing activities in business, Bob has adapted his dissertation into a book of the same name which he published in mid-2010 and has conducted a number of presentations and seminars based on the conclusions of the book.
Moby Dick and the Mythology of Oil (2010)
---
Gay Wolff, PhD (Myth, 2014)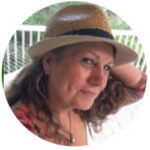 Gay has studied holistic wellness and personal/emotional development methodologies for over 30 years, including yoga, energy therapies, and Peruvian shamanic healing. She also has a love of literature and has been a College English instructor much of that time. It was a wonderful meshing of her two lives when she entered the Mythology program at Pacifica and wrote her dissertation on Peruvian shamanism, ritual, and the Faustian psyche. Gay currently teaches myth and literature, including Native American literature, at the University of West Florida and has a healing arts business (Sage Foundations) in which she conducts workshops, leads community rituals, and provides shamanic energy therapy services. She also writes articles through her blog and other resources, including Huffington Post.
Tending the Soul with Healing Ritual (2016)