Dave Laughlin, PGI Book Store Manager and Pacifica Graduate Alumni Association are proud to announce the following Alumni authors have answered the call and will be participating in 2016 Authors Spotlight!
Join us Sunday, January 31, 2016, 10:00 a.m., Ladera Lane Bookstore.
Kelly Carlin-McCall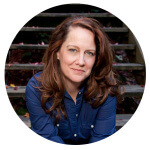 Kelly Carlin was born in Ohio in 1963. She received her Master's Degree from Pacifica Graduate Institute. She presently tours her critically acclaimed solo show, "A Carlin Home Companion," hosts two radio shows–The Kelly Carlin Show on SiriusXM and Waking from the American Dream on SModcast Network, and blogs for the Huffington Post. She lives in Los Angeles with her husband, Bob McCall and their Jack Russell Terrier, Stella.
A Carlin Home Companion: Growing Up with George (2015)
---
Tracey Cleantis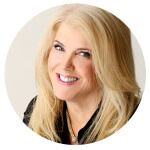 Tracey Cleantis, a best-selling author, psychotherapist, and speaker, is the ONLY expert in the world who has made the vitally important distinction that giving up on what isn't working is a fundamental key to finding real happiness. Her expertise, ideas and insights have experts talking: Lee Woodruff, Cal Newport, Laura Munson, Jamie Cat Callan, and Melanie Notkin and others are all excitedly talking about what a unique and important distinction Tracey is making in the field of happiness and what a unique voice she has. Tracey is not just another dry expert, she is the ultimate cheerleader and friend who helps you figure out what dreams will make you happy and which need to be grieved and let go. Tracey's deep understanding of the field is derived not only from her clinical experience as a therapist and writer but also from her own difficult personal journey to her next happy. Using personal story, clinical insights and understandable actions steps, Tracey can help any audience understand how their dreams may be holding them back from their true happiness. Tracey is a LMFT in private practice in Pasadena and Valencia, California. She writes for Psychology Today, Huffington Post and on her own blog on www.traceycleantis.com.
The Next Happy: Let Go of the Life You Planned and Find a New Way Forward (2015)
---
Fr. Jim Clark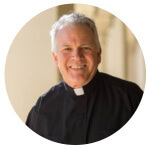 Unlike many works on spirituality, this engaging and user-friendly book is specifically aimed at the busy lay person. It underlines the idea that spirituality is not exotic, something for the few, but that it is in ordinary things and daily life that we can find intimacy with God.
Spirituality says the author, popular speaker and retreat master Fr. Jim Clarke, is a developmental process. It is the art of making connections, seeing the divine in the human, and claiming it for ourselves. Every day we become more human, or less human, depending upon our ability to reflect on our experiences…One of the signs of a healthy spirituality is that it offers a cohesive worldview: there is a place for everything and everyone no exclusivism. All the parts fit together tragedy and glory, suffering and joy and everything in between. All the pieces play a part, but not necessarily equally.
Soul-Centered: Spirituality for People on the Go (2015)
Creating Rituals: A New Way of Healing for Everyday Life (2011)
---
Joshua Cohen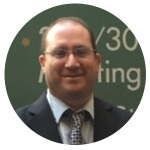 Dr. Cohen is a Media Psychologist who has worked with and was clinically supervised by Dr. James Hillman, the founder of Archetypal psychology at Pacifica Graduate Institute on a case involving trauma.
Dr. Cohen is a member of the American Psychological Association's Media Psychology Division 46 and has published on the use of video and filmmaking as psychotherapy through Routledge publishing.
Video and Filmmaking as Psychotherapy (2015)
---
Mary Harrell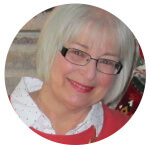 Mary Harrell, a Jungian-oriented psychotherapist and licensed psychologist, received her Ph.D. in Clinical Psychology with Emphasis in Depth Psychology from Pacifica Graduate Institute in Carpinteria, California.  She conducts a private practice in New York, and is Curriculum and Instruction Associate Professor Emeritus at State University of New York (SUNY) at Oswego.  While at the university she taught education and psychology courses and served as Professional Development Schools (PDS) specialist, supporting the National PDS initiative, building bridges between elementary and secondary schools and the university's School of Education. Her writings in the areas of educational reform and imaginal psychology appear in four invited chapters in edited books. In 2014 her poetry was anthologized in Syracuse University's The Stone Canoe, a Journal of Arts, Literature and Social Commentary, No. 8.  She lives with her husband Stephen in Central New York.
Imaginal Figures in Everyday Life: Stories from the World Between Matter and Mind (2015)
Activist Art in Social Justice Pedagogy (2015)
---
Priscilla Hobbs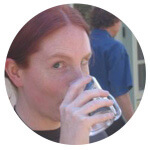 Priscilla Hobbs is a graduate student in Mythological Students at Pacifica Graduate Institute and the coordinator for the Joseph Campbell Foundation's Austin RoundTable. In 2008, she launched the "Mything in Action" podcast, exploring themes of modern mythology. Learn more at mythicthinking.org
Walt's Utopia: Disneyland and American Mythmaking (2015)
---
Jeffrey Hull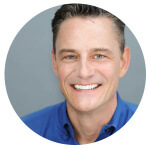 Dr. Jeffrey Hull is a writer, psychotherapist, and executive/life coach whose clients range from single individuals in private practice to multinational Fortune 500 corporations. Throughout his professional career, Dr. Hull has worked with hundreds of individuals, organizational teams, and community groups, and is widely recognized as a pioneer in the fields of performance coaching for executives and life coaching for individuals.
Prior to earning his Ph.D. in Depth Psychology, Dr. Hull worked for fifteen years as a human resource executive for Sheraton Corporation, EDS, and the strategy consulting firm, Booz, Allen & Hamilton.
Dr. Hull received his Ph.D. from Pacifica Graduate Institute in Santa Barbara, California, and holds an MBA (Phi Kappa Phi) from the University of Maryland and a Magna Cum Laude BA from Bowdoin College. He has written two books and published numerous articles in the New York Jung Institute Journal, Quadrant, and the San Francisco Jung Institute Library Journal, as well as co-authoring a professional newsletter that explores the soulful sides of leadership and business titled GENESIS: Exploring the World of Business From the Inside Out. He has appeared on NBC news and was featured in a story on "Creativity in Business" for Good Morning America on CBS-TV.
Shift: Let Go of Fear and Get Your Life in Gear (2013)
---
Deanna, McKinstry-Edwards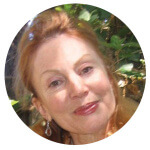 Deanna has been acting, singing, and writing most of her life. Her theatrical experience includes live theatre, TV guest roles, feature films, industrial films and "live" industrial shows, voice-overs, commercials, and performing in nightclubs.  Over the years, her involvement with the performing arts has merged with interests in consciousness, ecology, education, and psychology. A screenwriter, novelist and published poet, her articles have appeared in various newspapers, magazines and journals.
Deanna has a PhD and a Master of Arts in Mythological Studies with an emphasis in Depth Psychology from Pacifica Graduate Institute, and an undergraduate degree in Theatre and Integral Studies from her combined studies at The Pasadena Playhouse College of Dramatic Arts in Pasadena, CA, and the California Institute of Integral Studies in San Francisco. Deanna works with individuals in the media and with corporate executives to facilitate the expression of the many voices that compose the authentic voice of a whole person…a process she calls Voice Tending.  Deanna is married to renowned voice teacher Robert Edwards, who has practices in Los Angeles and Carmel, CA. Together they're writing a book based on his work and Deanna's PhD dissertation, Singing: Soul's Mythic Voice.
Psyche, Eros and Me: A Mythic Memoir (2015)
---
Alison Poulsen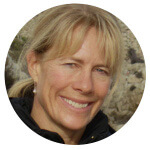 Dr. Alison Poulsen has counseled hundreds of individuals and couples, which inspired her to create her own TV show "Couples Solutions." She has a PhD in Psychology from Pacifica Graduate Institute, a BA from UC Berkeley, an MBA, JD and MA in philosophy from UC Davis. She has been married for 27 years and has two children. A resident of Ketchum, Idaho, she is an avid snow skier and three-time national water ski slalom champion.
So…what I REALLY meant…Better Communication Better Relationships (2014)
---
Janet Rich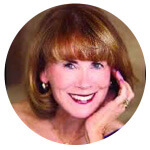 Janet Bubar Rich explores timeless myths from across the globe with a focus on the contemporary concerns of our world. Through her writing and speaking, she hopes to nourish the imagination as she delves into the mythic sense of everyday life, offering connections that help us meet life's challenges with curiosity, confidence, meaning, and ease. She has had books and anthology chapters published, and has been invited to speak in international conferences on mythic characters' soulful journeys.
Janet holds a Ph.D. and an M.A. in Mythological Studies/Emphasis Depth Psychology from Pacifica Graduate Institute, Carpinteria, Ca. She holds a M.Ed., in Education/Emphasis Aesthetics and Text Book Development from the University of Massachusetts, Amherst, Massachusetts and a B.A. in English from University of California, Berkeley, California.
Hestia—Goddess of the Hearth: The Archetypal, Architectural, and Spiritual Functions of the Hearth as Home of the Human Soul (2014)
Exploring Guinevere's Search for Authenticity in the Arthurian Romance (2012)
---
Elisa Romeo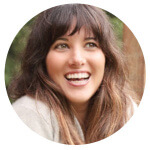 For the first 17 years of her life, Elisa Romeo never considered herself even remotely spiritual. Her previously analytical paradigm was turned upside down by a miraculous medical healing through a powerful shamanic experience. Several years later, Elisa had a second powerful awakening, one that can only be described as an out-of-body re-emergence with her Soul Self. Through her spiritual awakenings, and her work as a therapist, Elisa has become fluent in Soul. She knows that not only do we all have a purpose, but we each hold within us powerful Divine potential that calls out for fulfillment. Her mission is to help us remember, to connect each of us to our unique Soul voice, and to reunite us with the loving Source of our being.
Elisa Romeo is an intuitive, a licensed Marriage and Family Therapist, an author and a speaker. Her private practice consists of thousands of world-wide clients. Elisa's book, "Meet Your Soul: A Powerful Guide to Connect with Your Most Sacred Self" was published in 2015 by Hay House.
Meet Your Soul: A Powerful Guide to Connect with Your Most Sacred Self (2015)
---
Edward Tick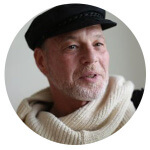 Edward Tick, Ph.D., is Founding Director of Soldier's Heart: Veterans' Safe Return Programs. Honored for his groundbreaking work in the holistic and community-based healing of veterans and Post-traumatic Stress Disorder (PTSD), Dr. Tick has been a psychotherapist for over 40 years, specializing in working with veterans since the 1970s. He is the author of Sacred Mountain, The Practice Of Dream Healing, The Golden Tortoise, Wild Beasts and Wandering Souls and the award-winning book War And The Soul.
Dr. Tick is an internationally recognized educator and expert on veterans, PTSD, and the psychology of military-related issues. He lectures throughout the world and leads semi-annual international educational, healing and reconciliation journeys to Viet Nam and Greece. Dr. Tick uses psycho-spiritual, cross-cultural, and international reconciliation practices to bring healing to veterans, communities and nations recovering from the traumas of war and violence.
Practice of Dream Healing: Bringing Ancient Greek Medicine Into Modern Medicine (2001)
Golden Tortoise (2005)
War and the Soul (2005)
Warriors Return: Restoring the Soul After War (2014)
---
Robert Wagner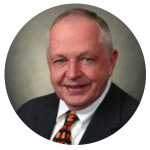 Bob Wagner has a Ph.D. in Mythological Studies from Pacifica which he earned in 2008 after 40 years as a New York investment banker. His business focus in banking has been on the oil and gas businesses of Texas. He also has an MBA in Finance from New York University and a BA in History from Holy Cross. Prior to beginning his career in finance in 1966, he was an infantry platoon leader in the USMC with service in the Republic of Vietnam.
Bob's dissertation at Pacifica is entitled Moby-Dick and the Mythology of Oil. He uses Melville's classic epic as a mythological representation of the economic society that is the Judeo-Christian world, a world that is fully embedded with petroleum as the defining commodity.
Moby-Dick and the Mythology of Oil (2012)
---
Renee Winters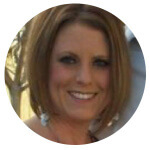 Dr. Winter's practices from two different modalities: Reality Therapy and Insight Therapy. Reality Therapy (Choice-Centered approach) helps the patient determine how effective their behaviors have been in fulfilling their needs and then works with the patient to determine a plan for more effective actions. Insight Therapy encourages empowerment of the individual which implies personal responsibility for one's behavior.
Dr. Winter earned her Ph.D. from Pacifica Graduate Institute in Depth Psychology. Her emphasis is in enriching the understanding of mind, body, unconscious and dreams. She has an MA in Marriage and Family Therapy from the University of Phoenix and a BA in Sociology from the University of California, Riverside. Her additional certificates include Domestic Violence, Anger Management and Sexual Addiction. Change is possible- it just takes insight, awareness, and a decision to do something different today than yesterday.
The Hoarding Impulse: Suffocation of the Soul (2015)